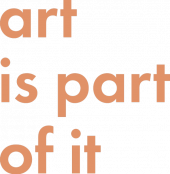 talents to inspire tomorrow's city.
In our city vision, art has a prominent place. "Art is part of it".
Eaglestone is calling upon talented sculptors to help shape its real estate projects. Their mission: inspire the cities of tomorrow by adding a touch of soul and magic to our future living spaces.
Elyx, a new-build project with 55 apartments, is ideally located in the green municipality of Woluwe-Saint-Pierre, along the Boulevard de la Woluwe and opposite park Malou. The modern and refined architecture houses different units, ranging from studios to spacious penthouses. The project has been designed with respect for the environment which shows in the choice of location, orientation, materials and the way they have been applied.
Registered artistic projects
In the process of updating