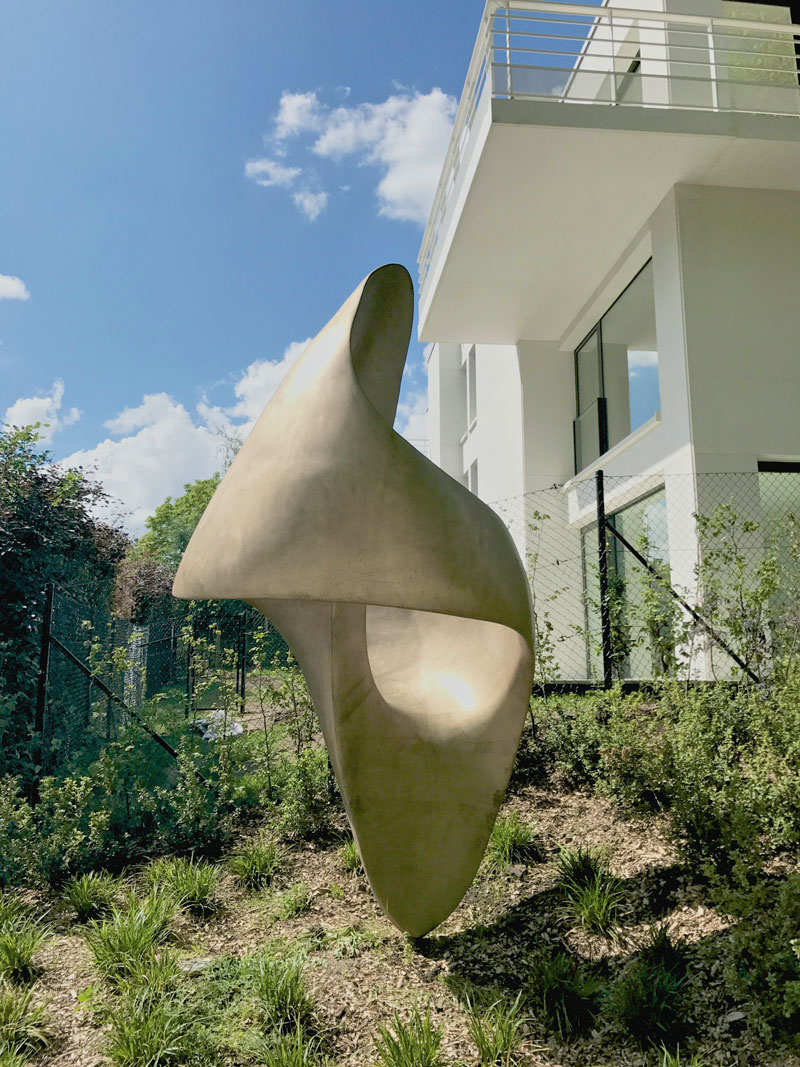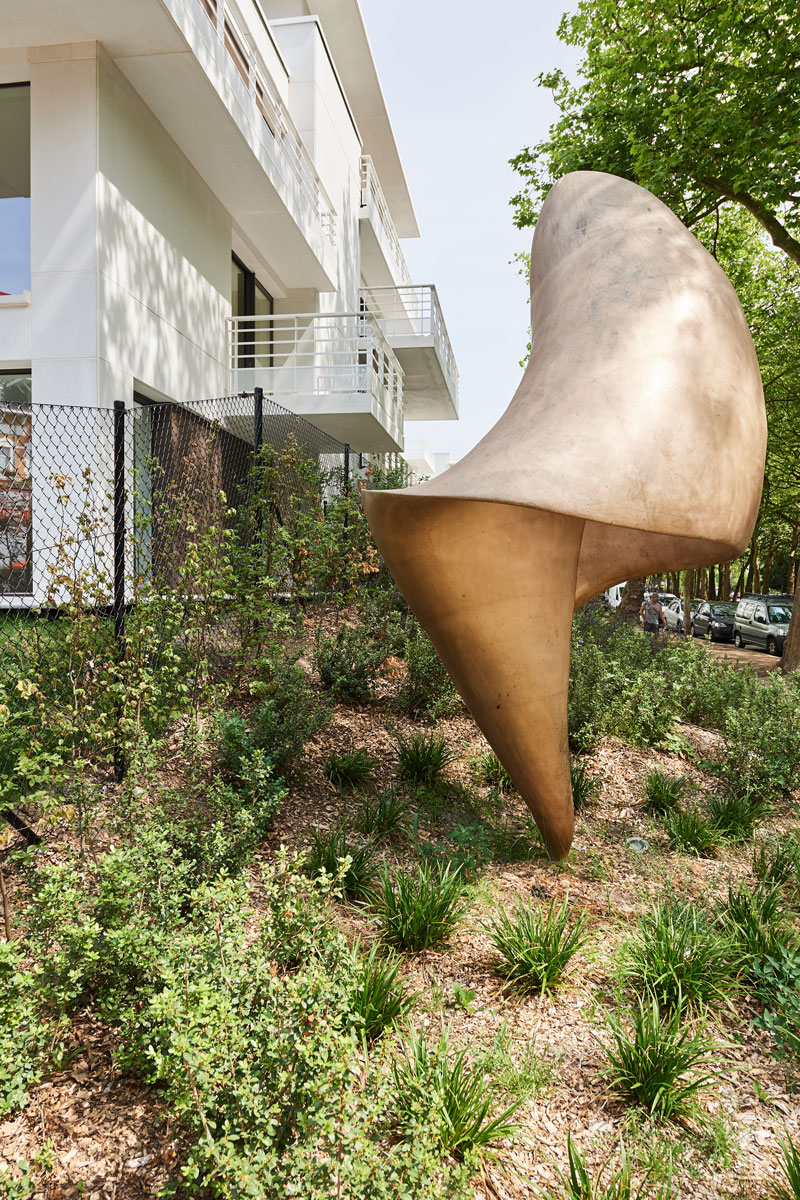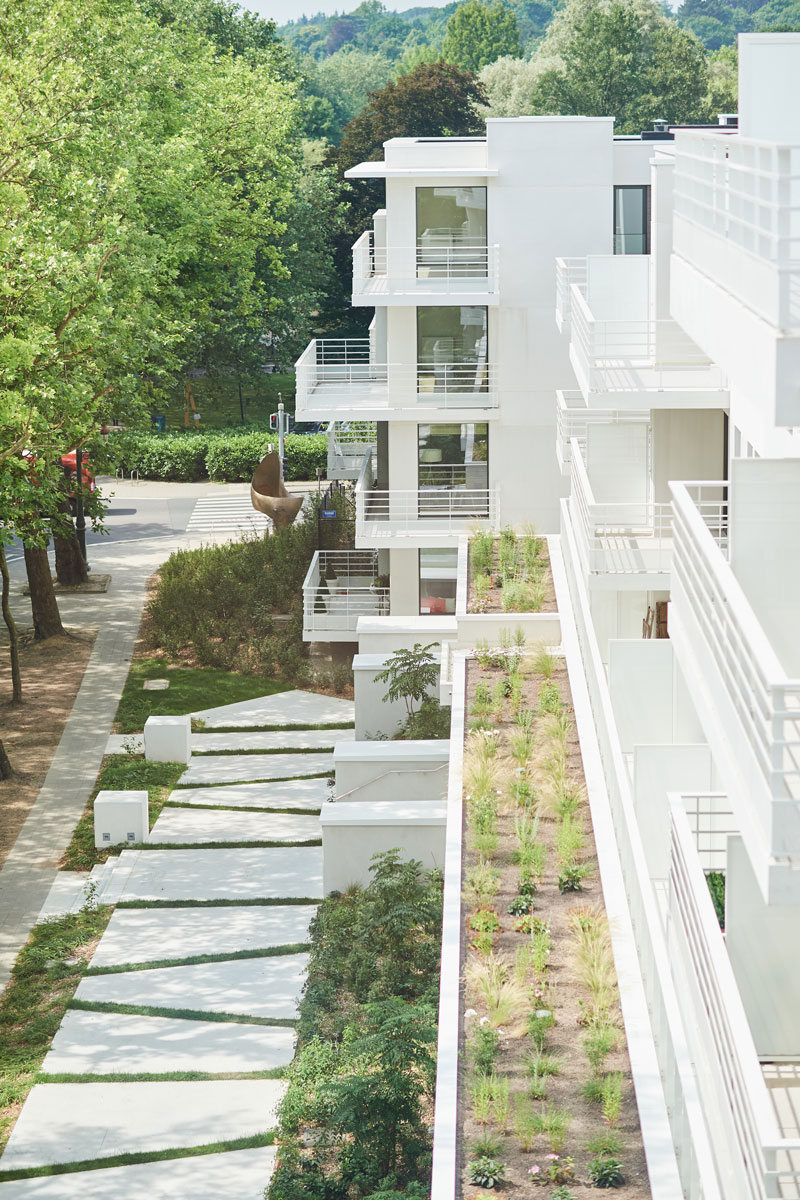 Nestled in lush greenery, the Twice residential project, which stands out because of its harmonious design, has an outdoor sculpture by Catherine François, which adds a new dimension to this development.
The name "Twice" naturally came to the Belgian artist, who believes that man must experience a connection with nature for his own wellbeing. Here this duality is marvellously expressed.
"Creating harmony between an urban project and a framework that is adaptable to various life projects poses a dual challenge".
Visit the artist's website