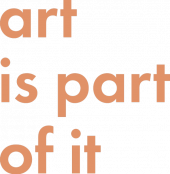 The city of the future will be innovative, connected, eco-friendly and functional.
But also and above all, it will be alive, vibrant and surprising. This is not just a matter of technology and urban planning.
Only art can enhance our daily life with a little soul. At Eaglestone, we have given soul a place of choice in every single real estate project. To make our living and working spaces come to life, Eaglestone enlists the help of sculptors and talented artists to create touches of timeless design in the cities of tomorrow.  Art is part of life, part of the city: Art is part of it.